Ninebarrow in Concert Review
Sunday 9th December 2018
'The concert was fabulous. We all thoroughly enjoyed it and the hosting and organisation was second to none' …...................................................……………….....'Sandra C.
Chebsey Parish Hall was the perfect venue for this multi-award winning folk duo.
'Warm, welcoming & intimate.........Live & Local at its best!'
From the on-set, Jon Whitley (vocals, mandolin, harmonium & piano) & Jay LaBouchardiere (vocals, harmonium) were in perfect harmony for their opening number "Dark Eyed Sailor" (traditional folk song).
Their mellow, captivating sounds grabbed the packed audience.
Each song had a scene setting before it which was historically interesting & very much part of the evening.
There were dark songs, songs that captured nature & the seasons & songs that drew from the duo's own Dorset upbringing.
Traditional numbers like "John Barleycorn" received their own rendition, "The Halsewell" recalled Dorset's worst shipping disaster while "The Weeds" rounded off the evening in style.
Their own interpreted material took-on reworked melodies & poetry set to modern day problems like the refugee crisis & hate crimes.
Close harmonies were overlaid with church reed organ sounds, some class piano playing all of which inspired the evening.
The only downside to this event was we had to disappoint late ticket requests.
So please book early for our next 'Live & Local' later in the year.
Thanks go to all present who helped make this evening such a success.
FORTHCOMING EVENTS
Look out - it's the next Quiz Night coming up !!!!!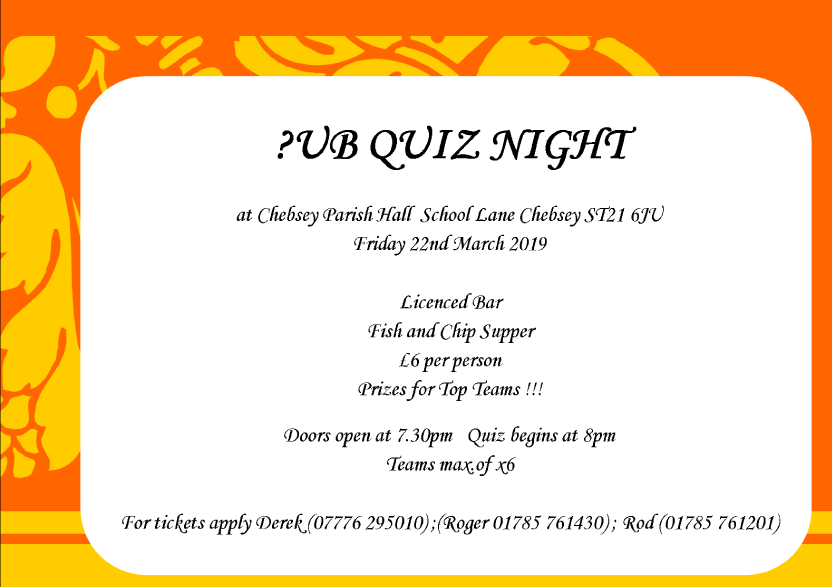 Afternoon Teas
In addition to the usual uses that are made of the Hall, occasional Afternoon Teas have been held on Saturday afternoons. Any additional occasions will be advised as plans are made.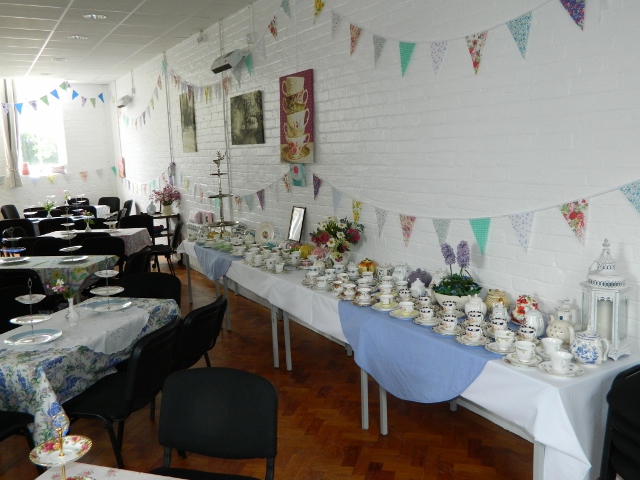 Weddings

For example, in 2016 we were pleased to make our facilities available for a private wedding reception on behalf of a couple from Eccleshall. Taking place in a marquee erected in our field as well as using all the other facilities of the Hall, the whole day was a great success and will we hope lead to further such events in the future.