FORTHCOMING EVENTS
In view of the current COVID-19 pandemic and in line with Government Guidelines issued on 16th March 2020, please note that the proposed AGMs and general meetings of Chebsey Parish Hall Limited and Chebsey Parish Hall Committee, due to take place on Thursday 19 March 2020, have been postponed until further notice.
Please all do take care and look after yourselves in these rather unusual and uncharted times,
Regards
Derek Morris
Chair, Chebsey Parish Hall Limited/Committee
THE REVUE

RSVP IN CONCERT- Friday 22 November 2019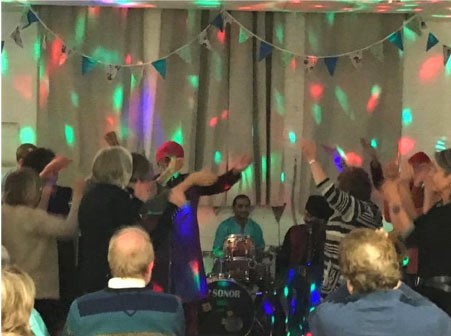 "An absolute belter of a night – absolutely awesome !!!!"
"an absolute treat"
"An awesome night and the very best Live and Local event we have ever had by an absolute mile!"
"Everyone, and I mean EVERYONE, said how much they enjoyed themselves including RSVP"
"Really smashing fellers all of them and very skilled at getting people to get up and join in the fun. They even got me on the dance floor which is an absolute rarity!"
"I thought the evening was a huge success, the culture barrier was defiantly crossed in Chebsey last night and it was good to see"
"I think everyone enjoyed the different type of music and culture....R [a member of the Hall Committee] was well away, so the drumming had really found a rhythm"
"Band very sociable and interactive thanking all of us for the support etc and making it fun for everyone"
It was an excellent evening, the band rose to the challenge to get Chebsey up and dancing.....even H[a respectable and well respected member of the audience] !!
"The whole event had a great community feel, which is what it's all about…."
"A great Team event"
"A must if we can ever get them back again!"
"I have to say I'm still buzzing and it's nearly two hours since they did their last gig !!"

Coffee Mornings/Afternoon Teas
In addition to the usual uses that are made of the Hall, occasional Coffee Mornings/Afternoon Teas are held on Saturday afternoons.

The next event is the special Christmas Coffee Morning on Saturday 7th Decemeber 2019 when Santa will also be present for the kids (and the grown-ups!).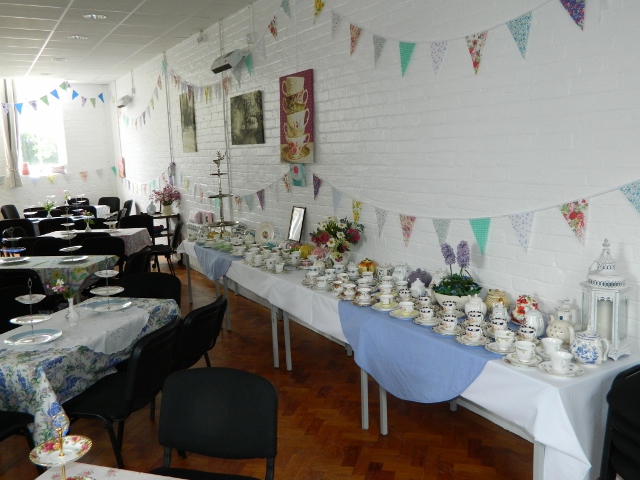 Weddings

For example, in 2016 we were pleased to make our facilities available for a private wedding reception on behalf of a couple from Eccleshall. Taking place in a marquee erected in our field as well as using all the other facilities of the Hall, the whole day was a great success and will we hope lead to further such events in the future.